Tony Silva is an accomplished and respected professional with a 20+ year track record of success in building and leading executive protection and corporate security programs in the U.S. and internationally. Known for his ability to assimilate well into the fabric of a company, he is an expert in quickly building trust, rapport, and engagement with key stakeholders, and strong relationships with law enforcement and governmental agencies; elements critical to the success of these programs.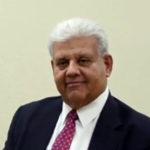 Casino Executive Security:
Recruited to join Caesars Entertainment Corporation Inc. (formerly Harrah's Entertainment) in 2005 as Corporate Director, Executive Protection, he led the stand up of the first executive protection department, preparing the company to expand globally. Tony Silva built the department, infrastructure, and team designed to protect the company's top executives worldwide in the U.S., Hong Kong, and the United Kingdom. Recognized for his committed leadership, he received the Harrah's Entertainment Star Performer award for Superior Customer Service in 2007.  In 2014, Tony Silva was appointed to re-start and rebuild the company's corporate security program as Corporate Vice President, Enterprise Security.
Fashion Executive Security:
Before joining Caesars Entertainment, he was the Worldwide Director of Security for Gucci Timepieces at Severin Group LTD, where he led corporate, estate, and personal security operations worldwide across the U.S., Hong Kong, France, Italy, Germany, Switzerland and the United Kingdom. Earlier work includes general management at Ameriwest Security Systems/Dynamic Protection, Inc., and law enforcement agencies within Los Angeles and Orange County California.
Tony Silva holds a broad educational and training background, including studies in police science at Fullerton College, justice administration at Golden West College, and hostage negotiations at San Jose State University. He is a Certified Executive Protection Specialist, and longstanding member of the American Society of Industrial Security (ASIS).  Tony currently resides in Las Vegas, Nevada.