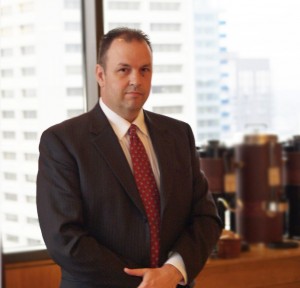 Chris started his career in the security field as a Military Police Officer with the 7th Infantry Division at Ft. Ord California back in the early 90's.
Chris is currently the Director of Sales for the Pacific Northwest and Western Canada at Quantum Secure, Part of HID Global. He is also the Regional VP at ASIS International for the Pacific Northwest.
Prior to HID Chris was Vice President of Premier Risk Solutions, a risk services company based in Seattle Washington. Premier has business partnerships throughout the globe, allowing us to draw upon resources in 120 countries for everything from security design to specialty programs based on Chemical facility Anti-Terrorism Standards.
Prior to PRS Chris was a Vice President with Rack Controls, a Redmond based wireless access control engineering and manufacturing company dedicated to securing racks, cabinets and data centers for companies with critical data.
Prior to the Rack Controls, Chris was a Security Consultant for Microsoft Global Security where I participated in a large variety of security endeavors. Basically Microsoft is like working for a small country spread all over the world.
If you go back far enough, Chris was the Founder and Managing Partner of D3Data, a security VMS, Access Control and Information management company (Click here to visit the D3data Archives >>). The company was acquired in 2007 by a large corporation in the communications field.
On the Volunteer leadership side, I currently work with a great group of professionals in the Northwest as the ASIS Regional Vice President. I can be contacted at: chris.hills @ asis1.com or call 425-971-4263