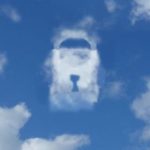 Recently Security Interviews interviewed Brian Tuskan of Microsoft  Global Security. This is a excerpt of a article he wrote on 11.25.2014 for the Microsoft:
Who would have believed, even a short time ago, that cloud technology would change everything for Physical Security. The enhanced services that security can now deliver to improve safety and save lives is akin to seeing just beyond the headlights and steering away from danger, ahead of time.
I left law enforcement in 2000 and moved to the corporate world when I joined Microsoft Global Security and became responsible for the investigations, operations, and technology teams. During my initial technology review of these teams, I found that most had built specific security IT infrastructure for their needs, using on premise servers and proprietary applications. Physical security managers had become IT system administrators with 24×7 oversight and control. The IT platforms hosted in-house were a collection of compartmentalized solutions put into action over several years to solve individual problems. After reviewing all of our security's technology platforms we found that the systems were neither scalable nor interoperable, and because there was no strategy behind the technology, the physical security infrastructure was costly and challenging to operate.
As Microsoft has one of the largest corporate IT infrastructures in the world, I questioned the logic of owning and managing our own on premise security servers, believing that we could still effectively control and even enhance our IT services through internal and external partnerships. With the support and leadership of our Chief Security Officer, Mike Howard, we were able to obtain funding for a strategic multi-year physical security technology upgrade. This provided us the opportunity to streamline the 60 different proprietary technology solutions. Our strategy focused on implementing commercial Microsoft off the shelf (COTS) platform-based technology. This technology could be configured instead of customized, already existed within the IT environment, and was developed for business productivity which could also be used for security.