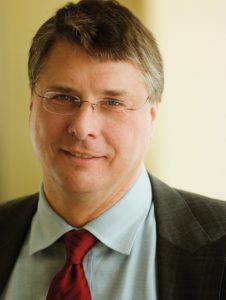 The interview of Pierre Racz was done on the Microsoft Campus during a Global Security Conference.
Pierre Racz is the principal co-founder and CEO of Genetec, a pioneer in the physical security and public safety industry and global provider of world-class IP license plate recognition (LPR), video surveillance and access control solutions.
Pierre Racz Audio Interview 1 (Podcast)


Pierre Racz Audio Interview 2 (Podcast)


Pierre Racz Audio Interview 3 (Podcast)


Pierre Racz Audio Interview 4 (Podcast)


Pierre Racz Audio Interview 5 (Podcast)

Prior to founding Genetec in 1997, Pierre worked as Principal Engineer at DMR (Fujitsu Consulting), a system integration house with worldwide presence. instrumentation.
His prime mandate at DMR was software development and object oriented technology evangelism at Canadian Marconi Corporation. Prior to DMR, he was Chief Engineer at TTL, a firm that does research and development in the field of ambulatory medical instrumentation.
With over 30 years of hardware and software development experience, Pierre holds extensive knowledge in the physical security industry. He has a very keen motivation regarding his field and his accomplishments reflect his expertise. Today, Pierre is actively involved in the formulation of the company's objectives as well as the execution of its worldwide strategies.
Pierre is also a co-founder and Senior Advisor of Aheeva, a company specialized in developing turnkey VoIP Interactive Business Solutions for Call Centers, and of Atelka, a telecommunications and call center management firm that uses the Aheeva software.
Pierre holds an Honors Degree in Electrical Engineering from McGill University.
An Introduction to Genetec Innovation
It was in 1997 that Genetec was incorporated as a software research and development company. In those days, analog security systems were most commonly used to protect and monitor physical spaces. Users accepted the limitations inherent to analog security systems. Genetec's engineers had the intuition that the typical analog or digital point-to-point telecom architecture would be short lived.
More so, Genetec believed that the direction of the future was the multipoint to multipoint networked architecture. The sophisticated intelligence of software created to manage a complex network offered a major opportunity and would usher in new possibilities to customers worldwide. Thus, Genetec pioneered the first fully IP-based security system. Despite industry scepticism of this new market technology, Genetec's team developed and perfected the solution.
We were the first to offer you IP video surveillance, and have extended our expertise in IP security to access control and license plate recognition (LPR).
Genetec's security solutions are deployed throughout industries such as city-wide surveillance, education, gaming, government, law enforcement, parking enforcement, retail, transportation and many more. The open architecture of our solutions enables integration with one another, as well as with third-party solutions, letting customers leverage investments and lower total cost of ownership.
From Pierre:
As the world is taking its first steps on the road to sustainable growth in an increasingly crowded and resource-constrained globe with conflicting world views, the need for security will only increase.
Two technological paradigms collide in the race to meet the demand for enhanced security tools: the one-stop shop closed architecture and the technologically diverse open architecture. At first glance, the closed architecture may seem easier, but is in fact short sighted.
"We believe that the open architecture is the right way to go because the large complex requirements of future systems cannot be solved by a single organization. It is only through the cooperation of several talented organizations and an active user population that truly useful innovation can emerge. We are committed to face the difficulties, to overcome the obstacles and to cooperate with other likeminded organizations to provide our users with innovative solutions." – Pierre Racz, President and CEO at Genetec
About Genetec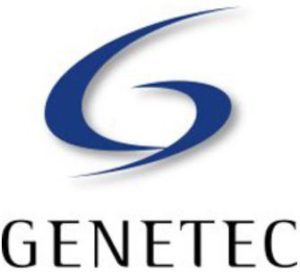 Genetec is a pioneer in the physical security and public safety industry and a global provider of world-class IP license plate recognition (LPR), video surveillance and access control solutions to markets such as transportation, education, retail, gaming, government and more. With sales offices and partnerships around the world, Genetec has established itself as the leader in innovative networked solutions by employing a high level of flexibility and forward-thinking principles into the development of its core technology and business solutions. Genetec's corporate culture is an extension of these very same principles, encouraging a dynamic and innovative workforce that is dedicated to the development of cutting-edge solutions and to exceptional customer care. For more information, visit genetec.com.