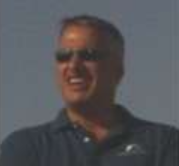 Frank Ciaccio is the President of Law Enforcement Dynamics, a Global Security Consulting firm. Frank is a former Executive Officer in New York City Department of Corrections, former Fire Commissioner and a former Director with the Nassau County Association Fire Districts.
"On that day (9/11) I lost so many friends and colleagues that, it had a dramatic effect on my life. After September 11th, I promised myself that I would provide the best service possible to those public safety and private sector companies"
What do you do in the security Industry?
I own and operate a Global Security Consulting Firm specializing in Public and Private Sector security services.
What do you do for Law Enforcement Dynamics?
I am President of Law Enforcement Dynamics, an International Security Consulting firm that offers its clients a wide range of unparalleled consulting services. Law Enforcement specializes in the field of Public & Private Sector Security and Safety. Our firm provides services to both domestic and international Correction, Fire Service, Police and Emergency agencies. In addition, our firm provides its clients with guidance on security matters of a confidential nature.
How did you originally get involved in security?
I originally wanted to be a New York City Police Officer, but was initially hired as a Correction Officer with the Department of Correction. In my 20 years with the Department, I spent most of my career inside New York City's most perilous jails during a time of crisis in the jail system. I attained the rank of Captain and then was appointed Executive Officer of the TEAMS Unit (Total Efficiency and Accountability Management System), where I co-created the Department's performance-based accountability management system. Upon my retirement in 2002, I served as a Senior Security Consultant with Giuliani Partners and then in 2006 was hired as the Vice President for an International Security Consulting firm. It was with my two positions after my retirement that I knew that security consulting was the right fit for me.
Why security consulting?
Initially, I wanted to be a jail and prison consultant but after my experiences in the security-consulting field, I knew I could offer more. Ensuring the safety and security of others is important to me. After September 11th, I promised myself that I would provide the best service possible to those public safety and private sector companies that require them. On that day I lost so many friends and colleagues that, it had a dramatic effect on my life. Eight years later, I have never forgotten that day or the affects it had on many of us. I take my job-advising clients on their security issues very seriously, not just for the financial aspects of the job, but to honor all those who died that day and in the days after defending this country.
Does Law Enforcement Dynamics specialize in any specific area of security?
Law Enforcement Dynamics is a domestic and international security consulting company that offers services to the public and private sector. Our firm offers services in the fields of Jails and Prisons, Fire & Emergency Medical Services, Policing and Emergency Response and Management services. In addition, Law Enforcement Dynamics provides consulting services to the private sector and offers numerous services to ensure the safety and security of our clients.
How were you involved in the security coordination during 9/11?
On that day, I arrived at Rikers Island and witnessed the second plane hit the World Trade Center. I was instructed to remain in my office and assist the Commissioner's Office with overseeing the securing of all of our correctional facilities and the lockdown of the island. On September 12th, I was notified by the NYC Police Commissioner's Office to assist them in creating 25,000 secure Identification Cards. These cards were to be used initially by rescue workers at ground zero until a more secure system could be identified. During the next few weeks, my office directly assisted the Police Commissioners Office and Mayor's Office with confidential tasks they needed performed.
How do you think 9/11 effected security in an enterprise environment?
September 11th exposed deficiencies in many of our governmental and private sector systems. The impact crippled our financial markets, our communication systems failed and many of our weaknesses were exposed for the first time. The affects of September 11th and the issues and problems created after the fact became a major priority and the responsibility of the Department of Homeland Security. Although the agency was new, it did begin the process of ensuring the protection of all of our country's vital systems. Today, systems have been improved and secured in many locations, ensuring access during a tragic catastrophic event.
Has physical security changed (devices, posture or storage) as a result of the War on terror?
Yes, physical security has changed and has been given the attention necessary by the Federal Government. Additionally, funding provided to Public Safety agencies and private sector companies has only improved the security for every entity. The focus on building secure and safe buildings, upgrading existing facilities and providing state of the art security systems has improved the physical security of these areas.
How do you think the economy is affecting the security industry?
The current state of the economy has had a serious effect on the security industry. Government and Private Sector budgets are tight and there is no room for additional expenditures. Because of the current status of the economy, some security consulting and supply companies were forced to close, while others were forced to combine their services. The overall affect on the industry was that it had to re-evaluate and operate at a much slower pace. The current economic forecast sheds some positive light that the economy is slowly turning around and there is light at the end of the tunnel. With that in mind and after speaking to colleagues in the industry, you have to keep a positive attitude and keep moving forward.
Do you see any new technology affecting the security industry?
At the present time, there are many products and services that are ready to be introduced but due to the current state of the economy, it has slowed the process. Technology in the areas of border security and port security are the areas where I think you will see movement. In addition, new technology for the military and the improvement of current military equipment will continue to grow, as there is a need to resupply those agencies with equipment used during the two wars.
What do you think are the next big changes we will see in the security industry?
I believe that you will see more of a focus on securing our borders and ports due to the growing concern over terrorism. The security issues in Mexico, the dangerous drug cartels and the concern over terrorists infiltrating these cartels and using them to enter the United States is cause for concern, one which President Obama and the Department of Homeland Security are fully aware of. These two issues have been a major weakness in our countries fight against terrorism and must be addressed regardless of anyone's political positions.
Do you see wireless impacting security devices?
Yes, wireless systems and devices are the next major step in the security industry, one that will drastically enhance the way law enforcement and the military operates. One area, which I believe is vital, is getting timely & accurate intelligence and information out to members in the field who rely on this crucial information. The use of these wireless devices will not only improve daily operations but it may possibly save the lives or our law enforcement and military personnel. Properly securing the transmission of this information on a wireless network is a concern to everyone.
What do you see as the security industry's biggest challenge?
Because of my background in the field of Corrections, I believe that addressing this country's issues surrounding the state and local jail and prison systems is a matter of great concern. To be truthful, state and local budgets just do not have the resources to properly fund its security needs nor does it have the proper staffing levels. At a time where Jails and Prison populations continue to grow, addressing the issues of overcrowding as well as ensuring that the facilities are well secured and the staff are properly trained is vital and needs to be properly addressed.
After September 11th, resources were made available to law enforcement agencies, fire and emergency medical services throughout the nation in order to ensure that new staff were hired; staff were properly trained and outfitted with the best equipment in the event of a terrorist attack or natural disaster in this country. Protecting this country and preparing it for another attack was important and vital but they forgot another vital part of the system, ensuring the security and protection of the nation's correctional centers. As you can see with the prison system in California and those in many other states, funding is just not there to address the increases in capacity, work force needs, training and the purchase of state of the art equipment and technology. It is not only vital, but it is so important. These are not warehouses to throw bodies in, the safety and security of the staff, inmates and the public are so important and it truly needs to be addressed. Today, the nations Correctional managers and staff work very hard to ensure the safety and security of this vital system but they need the additional funding to address the same needs that other law enforcement agencies were able to address after September 11th.
Today, in the United States and around the world, there are real concerns over the spread of radicalism and increased extremist and gang activity in the jail and prison systems. This one important issue needs to be addressed and given the attention it requires. Yes, we need to secure our borders and ports, but we also need to secure our nations jails and prisons!
What do you believe is the largest growth area in security?
Physical Security Systems – Intrusion Detection, CCTV, Radio, Identification Systems, Biometrics for both the public and private sector agencies and companies. This area has grown tremendously and continues to be a major focal point in all areas of security.
What do you see changing in security consulting in the coming years?
Security consulting has become victim of the current economy but I believe that you will see a rise in the use of consultants in the coming years. Today, you are seeing more people entering the consulting industry such as myself who have succeeded during their careers and have become experts in their respective fields. Additionally, because of the budgetary issues, you will see more and more consultants hired to assist agencies with specific tasks and services, which will provide cost savings across the board.
What is next for Law Enforcement Dynamics?
Presently, the company is on target and has been in contact with numerous domestic and international government agencies and private sector companies who are interested in our services. I am confident that as the economy improves, so will the opportunities for my firm.
Law Enforcement Dynamics
90 Nelson Avenue
Harrison, New York 10528
OFFICE: 914.315.1501 – FAX: 914.931.3216
Email: info@LawEnforcementDynamics.com
Site: http://wwwLawEnforcementDynamics.com