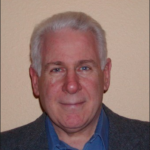 Fred Zagurski is an independent security consultant with clients throughout the continental US and Alaska. He is primarily a technical consultant involved with the planning and design of physical security (lighting, barriers, guards, mechanical and electronic devices). He also provides some management consulting in reviewing or developing security policies and procedures. Finally, he does some forensic consulting as an expert witness in cases to determine if there is liability from inadequate levels of security. These cases have been primarily involved with parking facilities.
Fred Zagurski Audio Interview 1 (Podcast)
He majored in Electrical Engineering at Washington State University but completed his formal education in Electronics Technology while serving in the United Stated Air Force. He has been involved full time with all aspects of electronic security since 1971. In 1988, he started his own consulting practice. In 1990, he became a Certified Protection Professional by the American Society for Industrial Security, which he has been a member of since 1984.
Fred Zagurski Audio Interview 2 (Podcast)
In 1993, he joined the Construction Specifications Institute and became certified by them in 1995 as a Construction Documents Technologist. In 2000, he joined the National Bureau of Certified Consultants and became a Certified Professional Consultant to Management. He is also a member of the American Jail Association.
Fred Zagurski Audio Interview 3 (Podcast)
Mr. Zagurski subscribes to about two dozen trade magazines, newsletters and newspapers involved with technical and security management, home automation, construction, parking, school security, and corrections. His continuing education involves attending at least two trade shows every year and he has been a presenter at many of them. He has been interviewed dozens of times by security magazine for articles, has written several articles himself and has been interviewed by all three major TV networks for shows on security issues.
Fred Zagurski Audio Interview 4 (Podcast)