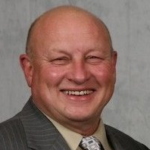 Ron Conlin is the Owner of Eagles Eye Consultants, based in Washington State. He specializes in premises liability and inadequate security issues. He had experience with Military, Law Enforcement, Retail, Commercial Loss Prevention & Security Management. Additionally, Mr. Conlin has significant experience managing Non-Profit Organizations, as a Public Information officer, as a private sector media representative, as a Crime Prevention Specialist, as a nationally recognized Speaker, Instructor, and Trainer (all forms of Loss Prevention/Security/ Safety, community policing and private/public sector partnerships as well as trainer for Child Internet Safety, Identity theft & Violence Prevention). Mr. Conlin also can provide insight on Pharmaceutical Facility Security and Safety control and training, Investigations, Project Management, group planning and special events, LP Business Management, Property/Real Estate Management, and Expert Witness processes.
Interview Coming Soon >
Past USAF Law Enforcement (15 years AFRES), Retired New Orleans Police Department and Loss Prevention Manager for SEI. Current Expert Witness on inadequate Security & premise liability cases. Involved in community with variety of groups like Crime Stoppers, Cop Talk Radio, Washington's Most Wanted TV series as well as FBI Citizens Academy Alumni. Red Cross Disaster Action Team Member with Islands Chapter.
Also interested in exploring employment and or via a contract basis with an organization that I can offer my experience and training in a challenging environment. I prefer to be based to the North or East of Seattle and/or telecommute; travel is not an issue. I am looking for flexibility and would consider part time depending on the function. Also very interested in working as a contract trainer overseas in the law enforcement and/or security arena.